Well ... for those of you who know.. I am addicted to altered canvas's!!! Blame it on Anna Dabrowska and the workshop I took a couple weeks ago! LOL! Well..... I have made a couple 8 x10's for my scrappy space, and DS #2 asked if I would make one for his dorm room at residence this September (He is off to university!). First of all.. I was shocked... he never has an opinion about my stuff.. but he wanted one.. so .. of course I made one! He picked out the photo and the quote!
Here is what I have been busy doing this past couple of days...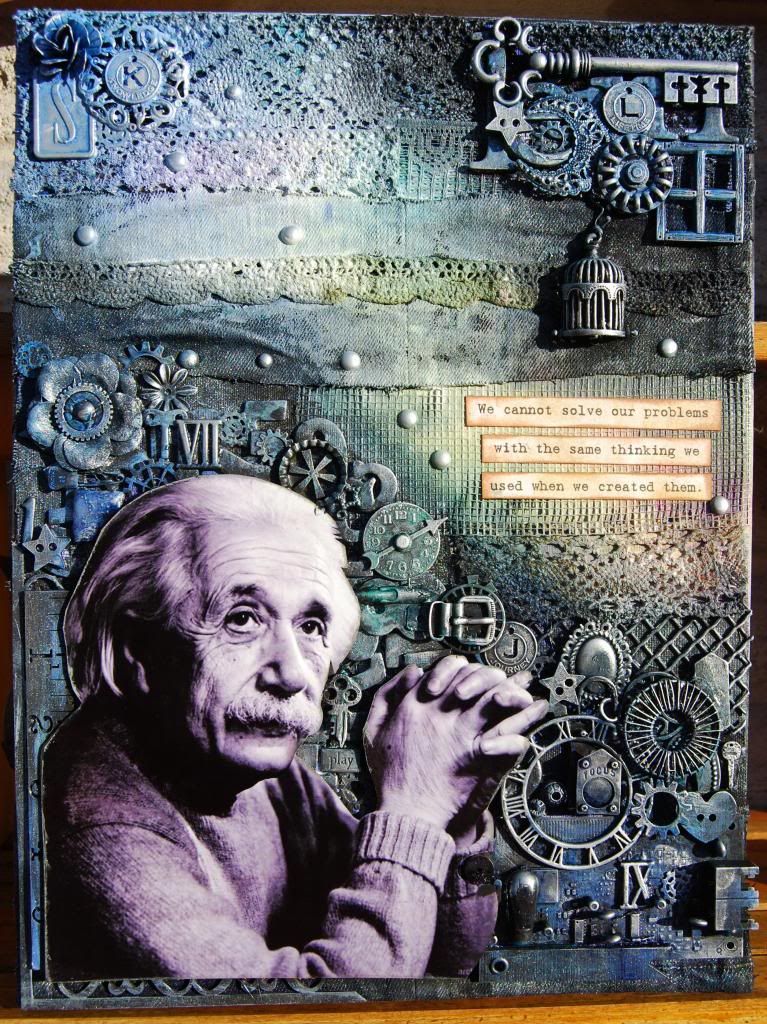 The canvas is 16 x 20" and I must say.. I LOVE, LOVE, LOVE it!
So did Stuart!!!!!
That's all for now!
Thanks for peeking!
{{HUGS}}

Helen